about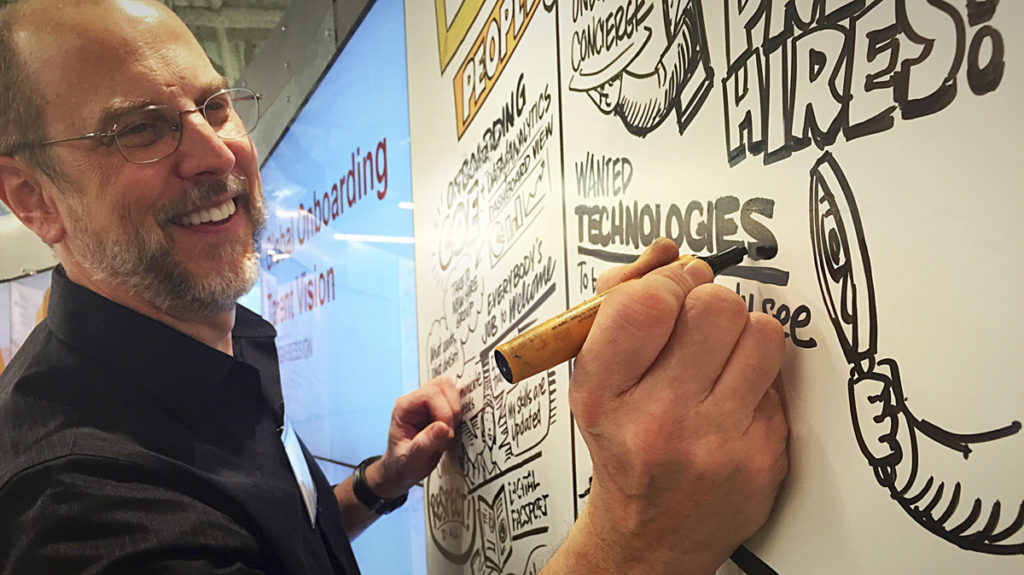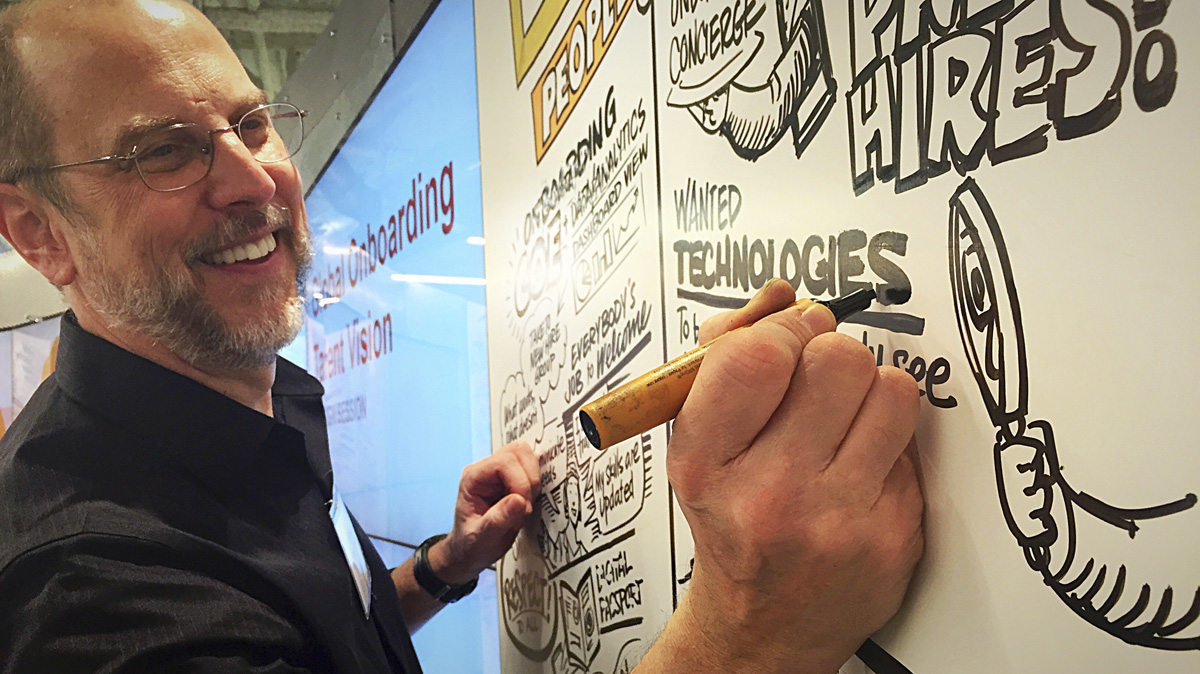 After a long career in illustration,
I am now specializing in graphic recording — capturing key ideas in corporate strategic planning session in both words and drawings. Working with markers and pastel, I create bold, colorful, dynamic images that are part entertainment, part visual record of the brainstorming clients go through during a goal-setting event.
I work on large sheets of foam core or paper, occasionally on white boards. Clients have been in the health care field, data technology, and consumer goods. One of my hand-drawn diagrams is framed and hanging in the White House!
Why use a graphic recorder for your event? It does more than simply make the process of evaluating and planning more entertaining, it actually can help spur innovative thinking. It can crystalize concepts. And afterward, it can serve as a highly effective way to communicate internally or externally what went on in your sessions.
I'm also creating whiteboard videos. I'm sure you've seen the kind where a hand moves quickly over the screen while someone narrates. I've created films for major international companies such as PriceWaterhouseCoopers, Qualcomm, and global pharmaceutical firms. Two of my films won silver at the 2014 Telly Awards.
Specialties:
– graphic recording
– whiteboard videos
– professional illustration
– writing
– speaking on the topic of creativity